Field day with the World Series Champions – The Atlanta Braves
Outside Truist Park, home of the Atlanta Braves, we set up an experiential event to showcase Memik's capabilities. Atlanta's hometown crowd got down and funky with the Braves' mascot, and created lots of content via Memik.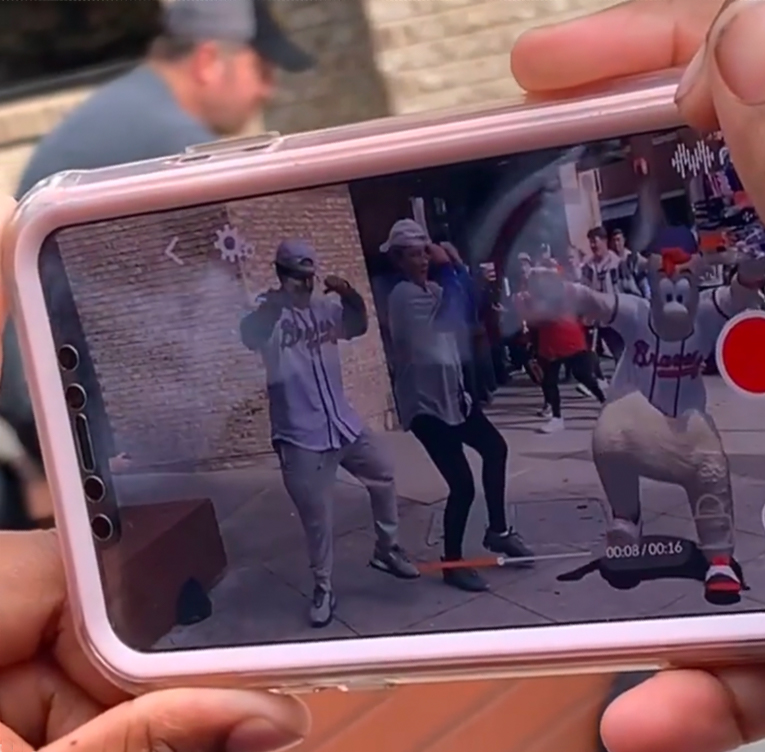 Products
memik Configurator Platform
Create and manage engaging AR experiences in real-time, while providing valuable insights through data and analytics, ensuring accurate and up-to-date information is presented to users through wayfinding controls.
memik Configurator App
Provide customers with a fully immersive and branded mobile experience, featuring new waypoint activation capabilities and the ability to launch indoor and outdoor AR scavenger hunts.
memik Lite
Foster engagement and strengthen your brand beyond your four walls by allowing customers to view created content and interact with branded AR Experiences from anywhere.
The Outcome
43 fan videos were created. Fans were invited to visit a landing page we set up for the event, download their videos and share them on their social networks.
Connect With Us
3423 Piedmont RD NE, Atlanta, GA. 30305